Wind Drift Farm
Our Home Delivery Food Hub - A Farmers Market on Wheels
****All orders for pickup or delivery must be placed by Thursday at 11 am.   All orders placed  after that time will be for the following week *******
Thanks for understanding
Sandy
Kettle corn is back
We welcome Simple Time Roast Works Coffee to our site
Alexandra from Alex's Bake Shop has returned to nursing school 
DUE TO A HEAVY WORKLOAD AT  SCHOOL  ALEX WILL NOT BE BAKING 
Wind Drift Farm in Poestenkill is now offering Monday and Tuesday home delivery of fresh farm products from a number of local food producers from the Capital Region.  To keep the delivery efficient, service is limited to select neighborhoods in the Poestenkill, North Greenbush, East Greenbush, Averill Park and West Sand Lake and Troy areas at this time.
Please contact us at: winddrift1@yahoo.com or (518) 858-8739 for questions or comments
---
 We are also offering Wednesday delivery to Cohoes and parts of Brunswick
Important Ordering and Home Delivery note:
To order, add your first item to the shopping cart.  The system will ask for your email address and password.  If you are new, it will allow you to create an account.  Then:
For ALL MONDAY or TUESDAY deliveries from our full inventory, choose /Home delivery
If you are a resident of Cohoes or Brunswick and would like Wednesday delivery choose "The Lofts at Harmony Mills/ Brunswick delivery"
If you are coming to the farm to pick up your order, then choose "Farm Pickup" for your order.  We'll contact you to arrange a day and time for pickup.

Overview
Many families have an interest in eating fresh, healthy, local farm foods, but don't have the time to connect with farmers. 
To help solve that problem, Wind Drift Farm owners Sandy and John Shuhart have established an ordering and delivery Food Hub through this ordering website.
Customers can now access a variety of healthy food products each week from a number of Capital Region food producers with a single online order, a single payment and a single Monday  Tuesday or Wednesday delivery.

Available food products are updated at the beginning of every week.  Customers may place orders anytime between Sunday and 11AM Thursday for any products listed for either home delivery or farm pickup.    All products will be sold on a first come, first served basis. 
There is no minimum order size and no requirement to order every week.  There is a $2.95 home delivery charge, and a small order assembly charge  based on the weight of the products in each order. 
Customers must leave out a picnic cooler so that we can drop off orders and move on.  With the summer weather please place ice packs in cooler. The location where the cooler will be left is noted on each order.  A final confirmation of the order will be emailed just before the order is delivered.
If you think you may be interested, please click the Join Our Newsletter button on the left right now, before it's forgotten.  That way, you'll be kept informed, even if you don't order right away.  Our hope is that you will become our customer to enjoy the benefit of having locally produced food products delivered directly to your home.
Like A Farmer's Market
Using our Food Hub is much like going to a Farmer's Market without leaving your home.  You have the opportunity to buy any products listed until the quantity runs out.  The source of every food item will be displayed, so you know exactly where your food is coming from and who produced it.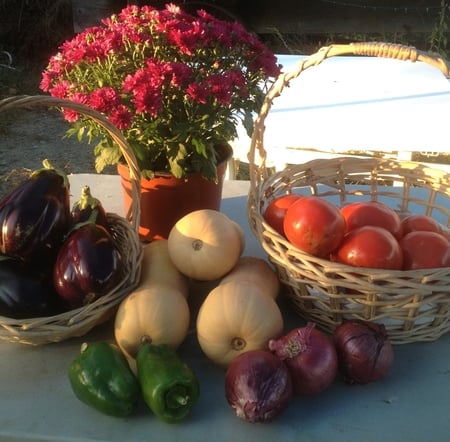 Throughout the year, you will be able to buy:
staples like local milk and eggs
artisan foods like cheese, yogurt, hummus, peanut butter, honey and maple syrup
locally produced fruits and vegetables in season

a surprising array of fresh greens and hardy crops right through the winter
storage crops like apples, carrots, onions, winter squash, garlic and other vegetables.
 
Our Vendors
 Here are some of the participating food vendors, with more details on our vendor page:
Wind Drift Farm - eggs and vegetables  Christmas wreaths
Battenkill Valley Creamery - fresh milk
Argyle Cheese Factory - artisan cheeses and yogurts
Little River Farm - fruits
Mort's Maple - maple syrup
Freddy's Fabulous Foods - hummus
Slavin Family Farm- honey
Homemade Jams and Jellies
Bulich's Creekside Farm- mushrooms, potatoes, corn
Puckers Gourmet- pickles
Pop's Corn- kettle corn
Bornt Family Farms -all natural Pork and Beef
Saratoga Chocolate Co.
Simple Time Roast Works Coffee

Thank You!
Thanks for visiting our website.  We hope to see you soon!